GAY NAKED DESTINATIONS
Northern Europe plus UK and Ireland
US$8.95
Accommodations - sample page
Included in this Gay Naked Destinations e-book is over 130 pages of accommodations, nudist beaches and mens venues. Each accommodation listing is a full page with detailed information and large photographs, plus a direct URL link.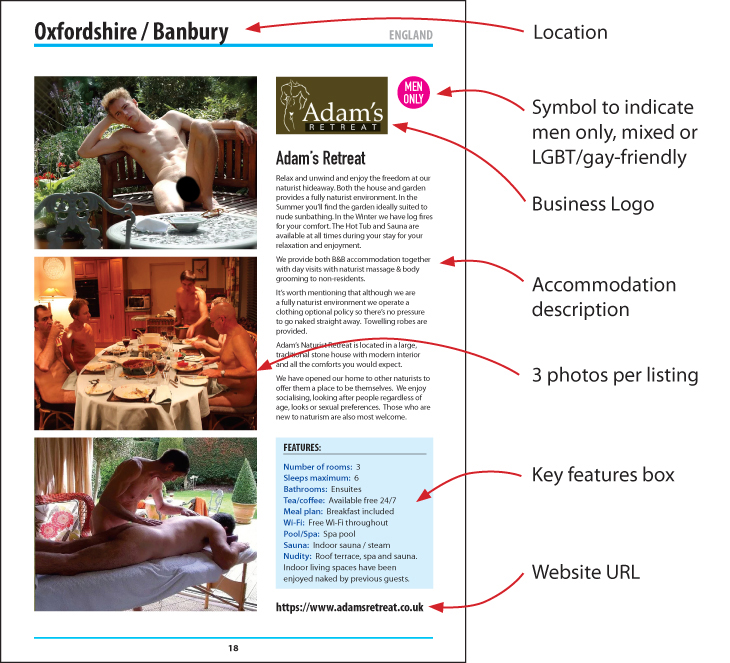 Beaches - sample page
This Northern Europe e-book features the best known nudist beaches in each of the countries listed, especially those noted to have a good gay following. Many are official nudist beaches.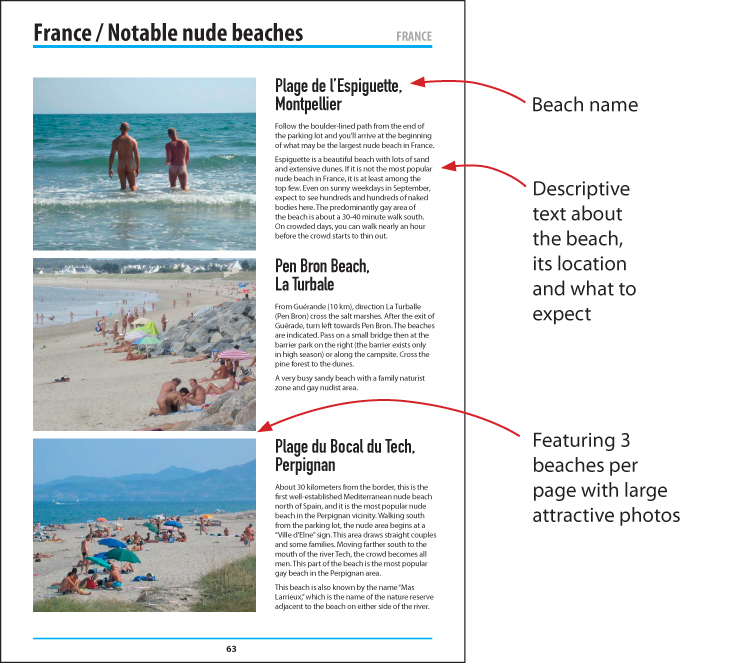 Cruise clubs & Saunas - sample page
This Naked Destinations of Northern Europe e-book contains notable mens cruise clubs and saunas, particularly those known to have nude only days. Some venues are noted for having clothing optional outdoor areas for nude sunbathing.